FULL EPISODES OF L'ULTIME CLASSEMENT
L'ULTIME CLASSEMENT EPISODE 1: THE CENTERS PRODUCED BY LES PRODUCTIONS TOM AZIZ FOR RDS L'Ultime Classement was written, produced, and directed by Tom Aziz. It was in the midst of the 2011 NHL players' [...]
L'ULTIME CLASSEMENT EPISODE 2: THE RIGHT WINGERS PRODUCED BY LES PRODUCTIONS TOM AZIZ FOR RDS L'Ultime Classement was written, produced, and directed by Tom Aziz. It was in the midst of the 2011 NHL player's [...]
FULL EPISODES OF DONOHUE'S LEGENDS
DONOHUE'S LEGENDS: GARY CARTER - NICE GUYS FINISH FIRST DONOHUE'S LEGENDS The program was hosted by the late Jack Donohue in 1992. Donohue was head coach of Canada's national basketball team from 1972 to [...]
DON CHERRY ON DONOHUE'S LEGENDS: "VINTAGE GRAPES" DONOHUE'S LEGENDS The program was hosted by the late Jack Donohue, and directed by Tom Aziz in 1991. This is how it works with sports celebrities; you [...]
DONOHUE'S LEGENDS: WAYNE GRETZKY "MY FRIENDS CALL ME GRETZ" DONOHUE'S LEGENDS The program was hosted by the late Jack Donohue and directed by Tom Aziz in 1991. Coach Donohue was renowned for his [...]
JOHNSON MORETTI IN SWITCHBACK'S "OPERA WINDFALL" TOM AZIZ ON THE LATE AND GREAT JOHNSON MORETTI Johnson Moretti was a native of Hornell, New York. He moved to Ottawa in 1982, and became an organizer [...]
WELCOME TO THE PRODUCER'S VAULT
HERITAGE
Tom Aziz was born in Montréal on November 4th, 1953. He is a graduate of Father Macdonald High School, Vanier College, and Concordia University in Communication Studies, finishing Magna Cum Barely.
EARLY CAREER
His first job was as a technical assistant with the CBC in Ottawa in 1976. Two years later he became a studio cameraman and then a script assistant in the news department. In 1983 the time had come to move on to his first producer's job with the CBC News for New Brunswick. After producing and directing the 1985 Liberal Leadership Convention in Moncton, the CBC's National newsroom took notice and he was off to Toronto as director with the National and Sunday Report, working with Knowlton Nash and Peter Mansbridge.
PRODUCING AND DIRECTING CAREER
Tom Aziz has been making award winning TV shows for the last three decades. In 1987 he produced and directed CBC's Live Youth Program Switchback with the late Johnson Moretti and Terry DiMonte. In 1990 he moved to CTV Ottawa and was a director on live news shows such as CTV's Sunday Edition with the famed – and soon to be tamed – Mike Duffy. In 1991, he teamed up with Jack Donohue to create the twice Gemini nominated and three time CanPro Gold Medal winning documentary series Donohue's Legends. The life stories of Gretzky, Orr, Cherry, Beliveau, Carter, the Richard Brothers and TV's Rifleman Chuck Connors.
INDEPENDENT CAREER AND BIG LEAGUE PRODUCTIONS
In 1997, Big League Productions was created to produce The Habs This Week, which aired Saturdays at 6:30pm, for CFCF TV and CTV Montréal. It was the first weekly independently produced program in Montréal broadcasting history. The show was a hit in the market, beating the CBC Hockey Night in Canada pre-game show in the ratings by a 10-1 margin, and attracting a sixty percent share of viewers at its peak. Its success led to the creation of The Expos this Week and The Als this Week. For the next seven years Big League Productions made over 350 episodes of the series.
S'COOL
From 2007 to 2009 Tom Aziz was commissioned by the nine Quebec English language school boards and LEARN Quebec to create and produce s'Cool, a weekly news program. The show was written and performed by students, and was broadcast across the province Sundays at 11am on CTV Montréal.
L'ULTIME CLASSEMENT
In 2012, Les Productions Tom Aziz Inc. was created to develop and write the series L'Ultime Classement, a history of the Montréal Canadiens, for RDS. The eleven part documentary aired in prime time and was hosted by Pierre Houde. It was the highest rated independently produced series in the 25 year history of the Réseau des Sports.
THE PRODUCER'S VAULT
The Producer's Vault is a collection from Tom Aziz's personal archive, including programs from his thirty year career of television broadcasting history.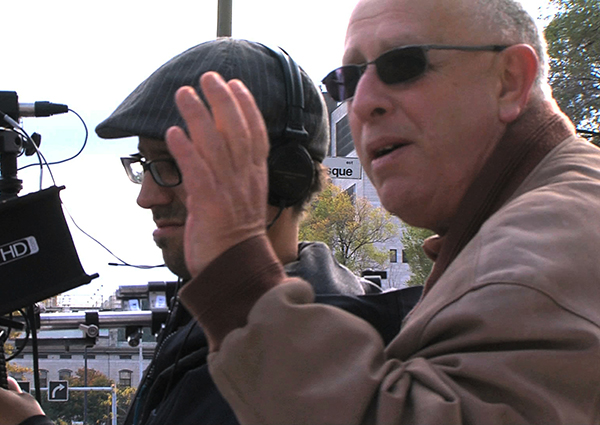 Tom Aziz, Producer/Director and Writer of the Terry DiMonte Show