BEST OF TERRY ON SWITCHBACK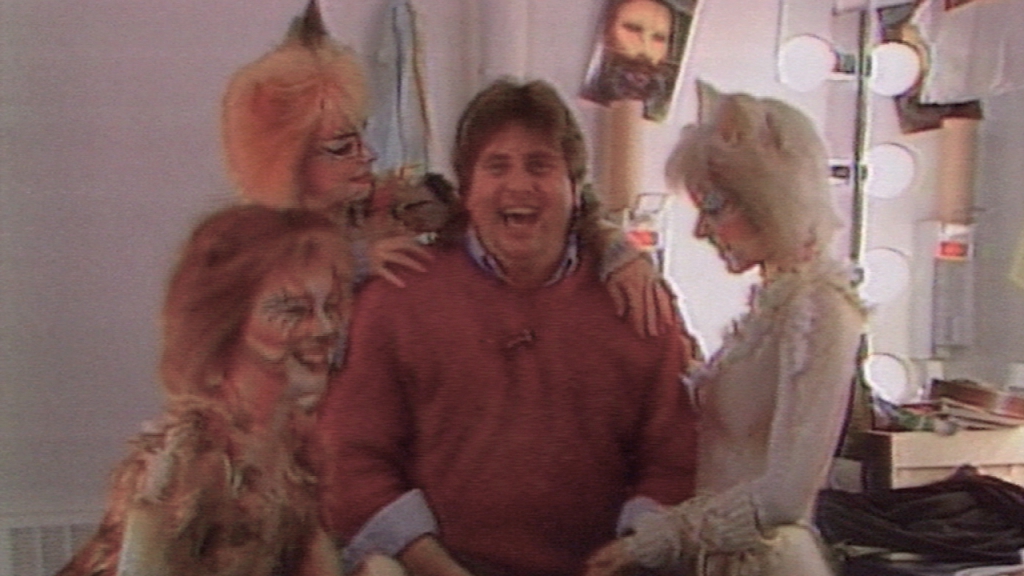 This special feature includes interviews with musical artists Fleetwood Mac, WWF wrestler King Kong Bundy, Academy Award winner William Friedkin, and the cast of Cats the Musical!
WHO IS TERRY DIMONTE?
For the last 30 years, Terry DiMonte has been the most popular radio voice in the city of Montréal. Terry was born in Verdun and grew up in the West Island. He began his radio career with the CBC in Churchill, Manitoba, then on to CITI FM in Winnipeg. In 1984 he returned home to Montréal as the morning man for CHOM FM. For the next 24 years he experienced a run as one of the highest rated and most likeable personalities in Québec.
TV CAREER
In 1987 a television career beckoned, and Terry joined the live CBC teen show Switchback as the program's Montréal correspondent. One year later he was named host of Switchback. He was also the host of Fighting Back, the consumer magazine show on CFCF TV for five seasons.
THE TERRY DIMONTE SHOW
There is nothing Terry enjoys more than meeting people. He loves to hear their stories and is a natural at getting people to relax and be themselves. Making TV has always been his passion, as a media hound who loves all kinds of television. Connecting with the audience has always been the reason for his success.
Here's a look back on a feature called the Day in the Life of Terry DiMonte. In 1987 the Switchback crew followed Terry through a typical twenty-four hours. As you can see, thirty years later his wardrobe is the same, but thankfully the mullet is gone. Enjoy!
A DAY IN THE LIFE OF TERRY DIMONTE