THE BEST OF TERRY DIMONTE ON SWITCHBACK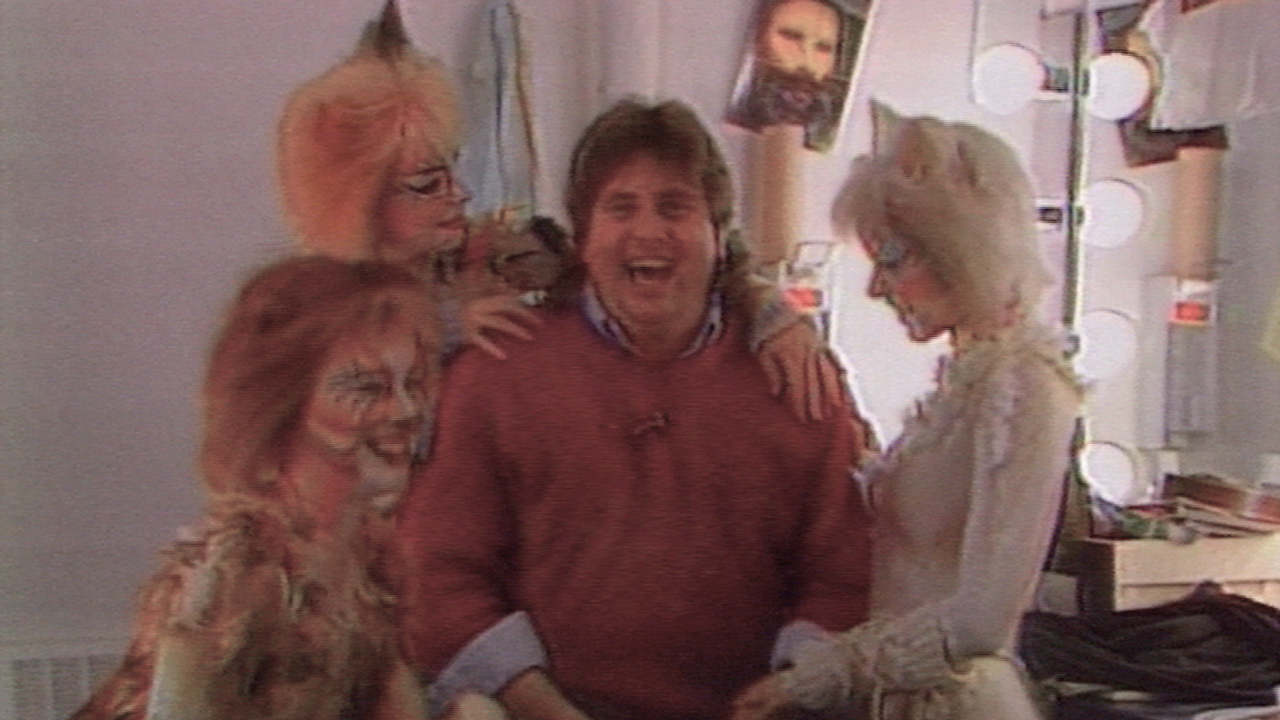 "GETTING SPIT ON WAS PART OF THE JOB"

In 1987 Switchback was produced by the CBC in Ottawa and broadcast in Quebec and eastern Ontario. Terry DiMonte joined the show as the Montreal contributor, working with producer Judith Murray. Their job was to cover the stories that interested the 12 to 16 age group. With Terry's contacts, the show was plugged into the biggest acts to come to Montreal and he interviewed Oscar winning directors, Rock and Roll Hall of Famers, and legendary athletes.

CAST OF CATS
Terry was clearly smitten as he went behind the scenes with the hottest ticket in town, the cast of Cats….the smile on his face is genuine!

FLEETWOOD MAC
It was not always easy, he got the chance to talk with Fleetwood Mac on the freezing tarmac of the then named Dorval Airport. The group was clearly fatigued or let's at least say fried! But Terry prevailed and did the interview even though it was so noisy he couldn't hear the answers.

OSCAR WINNER
You will also get to see Terry talk with the Academy Award winning director of the French Connection, William Friedkin (who is also famous for the Exorcist and To Live and Die in LA). The two became friends with Terry visiting him in Los Angeles on numerous occasions.

THE ATTACK OF KING KONG BUNDY
And finally there was King Kong Bundy (infamous for battling Hulk Hogan) and Bobby the Brain Heenan. The two were key members of the World Wrestling Federation (WWF) now World Wrestling Entertainment (WWE). They were forced to change the name by the World Wildlife Federation. It was the era when most of the fans thought the matches were real and the wrestlers were very hostile when asked questions about its validity. It's not on camera, unfortunately, but the interview ended with King Kong Bundy spitting on a surprised Terry DiMonte.