DONOHUE'S LEGENDS: GARY CARTER – NICE GUYS FINISH FIRST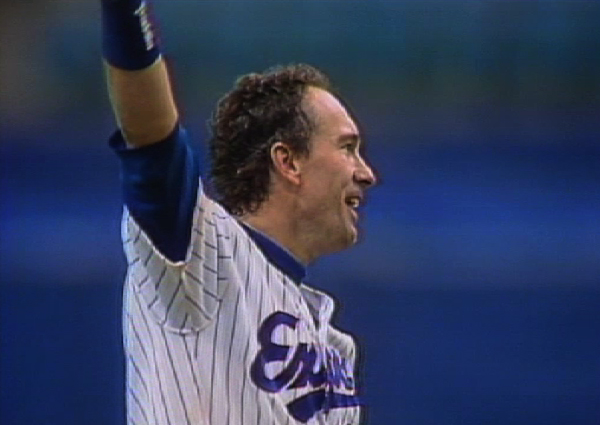 DONOHUE'S LEGENDS
The program was hosted by the late Jack Donohue in 1992. Donohue was head coach of Canada's national basketball team from 1972 to 1988, during which time they participated in four Olympic Games. He also coached the Canadian national university team to the gold medal at the 1983 World University Games.
As Power Memorial Academy high school basketball head coach from 1959 to 1965, Jack tutored star center Lew Alcindor, later known as Kareem Abdul-Jabbar.
Retired from coaching in 1988, Donohue is enshrined in the Canada's Sports Hall of Fame, Canadian Olympic Hall of Fame, Canadian Basketball Hall of Fame, and the New York City Basketball Hall of Fame.
In 1991 Jack joined CTV Ottawa and producer Tom Aziz to create the two-time Gemini nominated and three time CanPro Gold Medal winning documentary series Donohue's Legends.
EPISODE 1: THE GARY CARTER SHOW
Recorded during the Kid's final season in the Major Leagues, with the Montréal Expos. We followed Gary Carter around the Olympic Stadium, gathering his insights and memories on a life in baseball, both on and off the diamond. In a very candid moment he discussed the icy atmosphere he had to deal with in the Expos dressing room with his team-mates, including Andre Dawson, Bill Lee and Tim Raines. Hearing the whispers of discontent over his love of the camera and the media attention.
CREW MEMORIES
The CTV crew's most frightful memory was shooting in New York's great hurricane of 1992 and bouncing from side to side on a trembling bridge in 100 mile winds. Our cameraman was on the floor of the van in the fetal position praying. And yes, the hurricane explains the ridiculously wet closing at Shea Stadium.
Gary Carter was inducted into the Baseball Hall of Fame in 2003 and passed away in 2012. Enjoy some great Expos memories!