DON CHERRY ON DONOHUE'S LEGENDS: "VINTAGE GRAPES"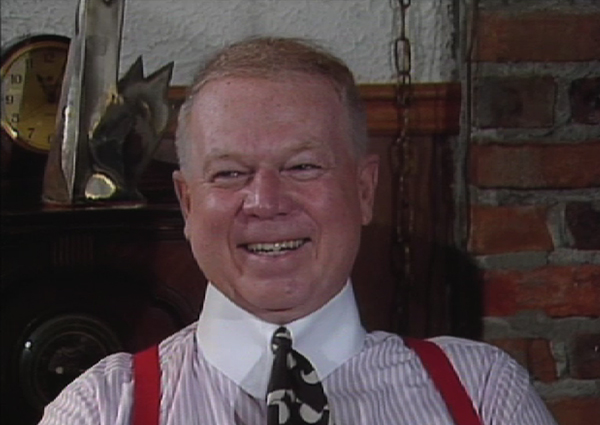 DONOHUE'S LEGENDS
The program was hosted by the late Jack Donohue, and directed by Tom Aziz in 1991. This is how it works with sports celebrities; you do me a favour and I will return the gesture! That is how the show got Don Cherry as a guest. Jack was on the Grapevine Show, so Grapes agreed to be on Donohue's Legends. At the time Cherry was a hard get, everyone wanted him. His popularity was just hitting its peak. Jack and the crew got to spend the day at the home of one of the country's most controversial figures.
DON CHERRY
Coaches Corner was – and still is – the most popular five minutes on television! Hockey Night in Canada's ratings went up when Cherry came on. And having him on the opening show of our series was an easy decision to make. Love him or hate him, we knew people would be watching. We wanted to create a fresh, inside look at his life, taking viewers behind all the bravado. What you get to see is the real Grapes, in his own environment, and at ease with Jack. It was the first time he spoke about his son Timothy's medical issues. Cherry even admitted that he was the problem in his relationship with Harry Sinden. There is also a surprise guest on the show.
DON CHERRY TODAY
Don Cherry has had the longest run on Prime Time in Canadian Television History. He is coming up on his 40th anniversary with Hockey Night in Canada and Coaches Corner. And as always he does it his way. Some of his critics say he has become a parody of himself, preaching an archaic view of the National Sport.
But he was at his best when we shot his episode of Donohue's Legends.