EPISODE 1: TERRY INTERVIEWS AISLIN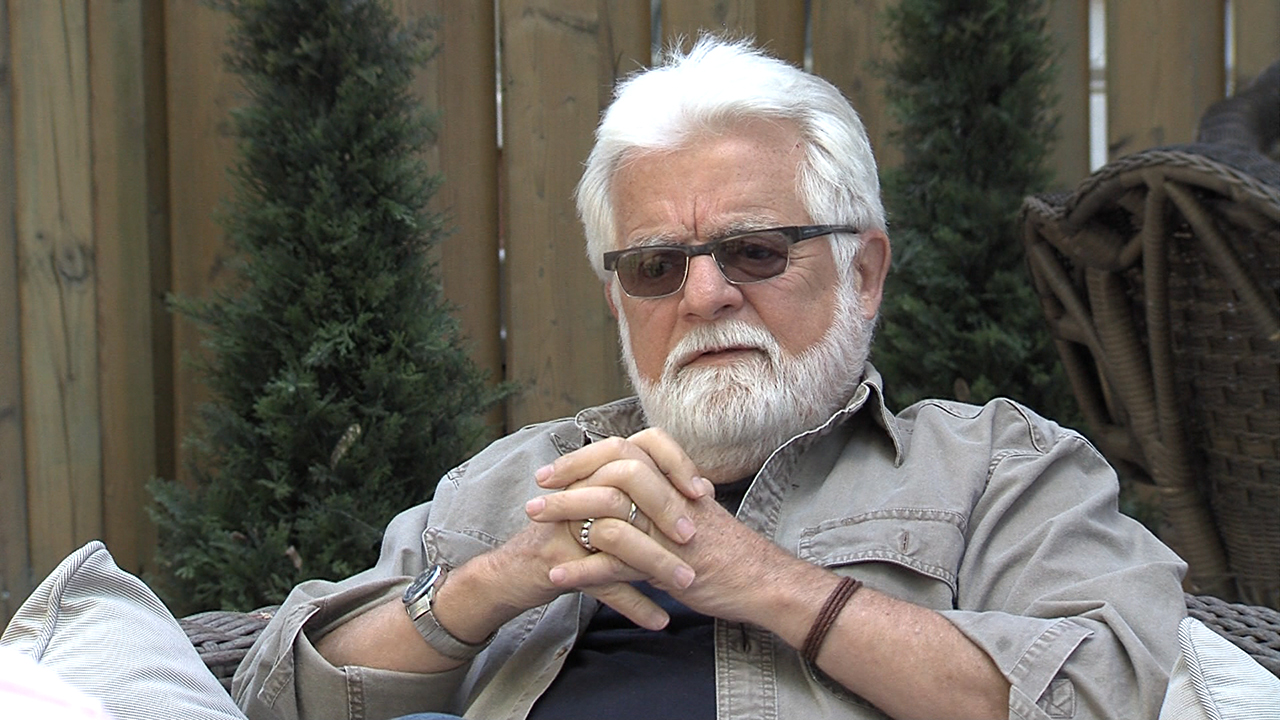 FAMILY HERITAGE
Terry Mosher was born just a few blocks away from Parliament Hill in Ottawa, to a working mother and an adventurous bohemian father. The family moved around a lot and he attended 14 different schools in Toronto and Montréal, causing trouble wherever he went. But one thing was always clear to his parents, he loved to draw.
HIS YEARS ON THE ROAD
Full of youthful vigor and taken with the hippie lifestyle, for two years Terry set out on a journey across North America. Taking in all the fun stuff that came with that era, and reveling in the haze. It was also when he discovered his future as an artist, creating over three thousand works that chronicle his early years of development.
AISLIN IS CREATED
It was while doing sidewalk portraits in the Québec provincial capital that his alias began. In 1966 and looking for anonymity Terry Mosher signed the first name of his newborn daughter and it stuck, Aislin.
CARTOONING CAREER
It was in the midst of Trudeaumania that he began his career as a political cartoonist, working as a freelancer for the now defunct Montréal Star. They saw his potential and lured him into a full time job. For almost five decades with the Star and now the Montréal Gazette, Québecers woke up in the morning sure of two things; the province would be in political turmoil and that morning's Aislin cartoon would put it all in perspective.
ON BEING CANADIAN
Terry Mosher says he may make fun of Canada, but he realizes it is a great place to live. He believes that in a lot of other countries he would have been imprisoned long ago.   The freedom of expression has allowed him to become a memorable part of Canadian history. With his half century anniversary looming, the McCord Museum in Montréal will celebrate his lifetime of cartooning in 2017, with an extensive exhibition of his work.
Enjoy this episode of the Terry DiMonte Show with Aislin.